By purchasing on Coco-Papaya.com you can benefit from the latest online payment technologies. You pay in complete tranquility, with the guarantee of total invisibility of your banking data.
Every transaction is fully encrypted and secure. Person, even within Coconut-Papaya, never has access to your bank details. So you're protected from any fraud. Here are the payment methods 100% secure that we offer :

Payment online by credit card CB, Visa or Mastercard. Online payments by credit card are accepted on Coco-Papaya.com regardless of the amount of your order. We have chosen partners "Agricultural Credit" (sales in France) and "Hipay" (for foreign sales). These 2 companies are references world renowned for the security of their payment systems. At any time during your navigation and payment on our online store, you can see a small padlock next to the address bar of your browser. This lock symbolizes the protocol "https", which is effective on the whole shop. It is, to this day, the highest standard of security available for online transactions.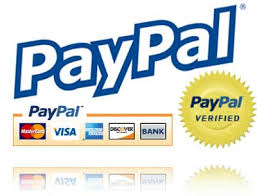 Payment with Paypal. Payments with Paypal are accepted on Coco-Papaya.com regardless of the amount of the transaction. Paypal allows payments by credit card or by Paypal account (that you have previously created on their web site). Paypal is a payment tool practical and very secure : when you pay a merchant with a Paypal account, only your email address is used to complete the transaction. Your bank does not circulate absolutely more on the Internet. So you are totally safe from any fraud. In addition, Paypal offers to the owners of the Paypal accounts of several innovative services such as free returns if your order has not brought satisfaction.

Payment by bank transfer : this payment method is accepted for all countries, but in the currency € (Euro) only. If you want to order on our online-shop in a currency other than the€uro, payment by bank transfer will not be proposed. At any time, you can go back to the quote of €uro by using the menu at the top right of the screen. If you choose this mode of payment, we will send you our bank details at the end of the ordering process. We will expect your payment within 10 calendar days. After this period, your order will be considered cancelled. Please note that this means of payment leads to longer delivery times because we ship the order after receipt of payment. See our General Conditions of Sale for more information.
Protection of your personal data.
Our commitment is simple and clear : we will not disclose your personal data to a person other than the carrier responsible for the delivery of your package (and only what is necessary to ensure the proper conduct of the delivery). We do not share our databases with any other entity. No Opt in, no rental customer file. The personal data that you entrust to us are solely designed to efficiently process your orders and to better understand the expectations of our customers.
Cookies.
In order to make the browsing experience more enjoyable on our online store, the site coco-papaya.com uses cookies. This information will be communicated regularly by a headband informative when you visit the shop. By continuing your navigation on our online store, you agree that the use of these cookies.
These cookies allow us to collect data about the pages visited, products viewed, the time of browsing the store, etc... We then use these data to improve the user experience on our online store.
The cookies also have many useful features to the visitor : they can save your shopping cart, your product preferences, recognize you when you place orders and so saving you time in entering your delivery information.
Nowadays, almost all of the online shops use the technology of cookies. If you wish, you can work around this by navigating from a private browsing window in your internet browser (refer to the manual of your browser).